The evolution of technology made it easier for us to keep track of our health in real-time. Right from fitness trackers to smartwatches with heart rate sensors, oximeters, and other features keep us right on track with the essential data about our health and wellness. And now, Google is bringing the same technology to your phone. A new Google tool is in the works to measure your heart and respiratory rate by just using your smartphone.
Google Fit Heart Rate & Respiratory Rate Tool
The new tool is called the Google Fit heart rate measurement tool, which will begin rolling out starting next month. And Google would be launching it alongside another tool that measures your respiratory rate. The best part of it all is that these tools would work on your smartphone and won't need any accessories to fetch you results in real-time.
The tool works right on your phone. Once Google rolls it out, users will be able to measure their heart rate by just placing their finger over the phone's rear camera lens. As futuristic as it may sound, we must remind you that this feature first debuted back in 2014, and Samsung's flagship Galaxy S5 was the first phone to launch with it. At that time, Samsung boasted this feature to be one of the USPs of the Galaxy S5.
However, there is a vast difference in technology that Google is bringing. The advanced algorithms and clinical studies back Google Fit and also obtain more accurate results. And although measuring heart rate is as simple as keeping a finger on the rear lens, measuring respiratory rate is different. 
Measuring Respiratory Rate Using Your Phone
To measure the respiratory rate, you will need to place your phone in a stable condition and record yourself breathing for up to 30 seconds. Using the video footage, the tool will measure your respiratory rate by tracking your chest movements as you breathe. This information would come in handy for users who suffer from respiratory issues as they can share the data with their doctor when they feel sick.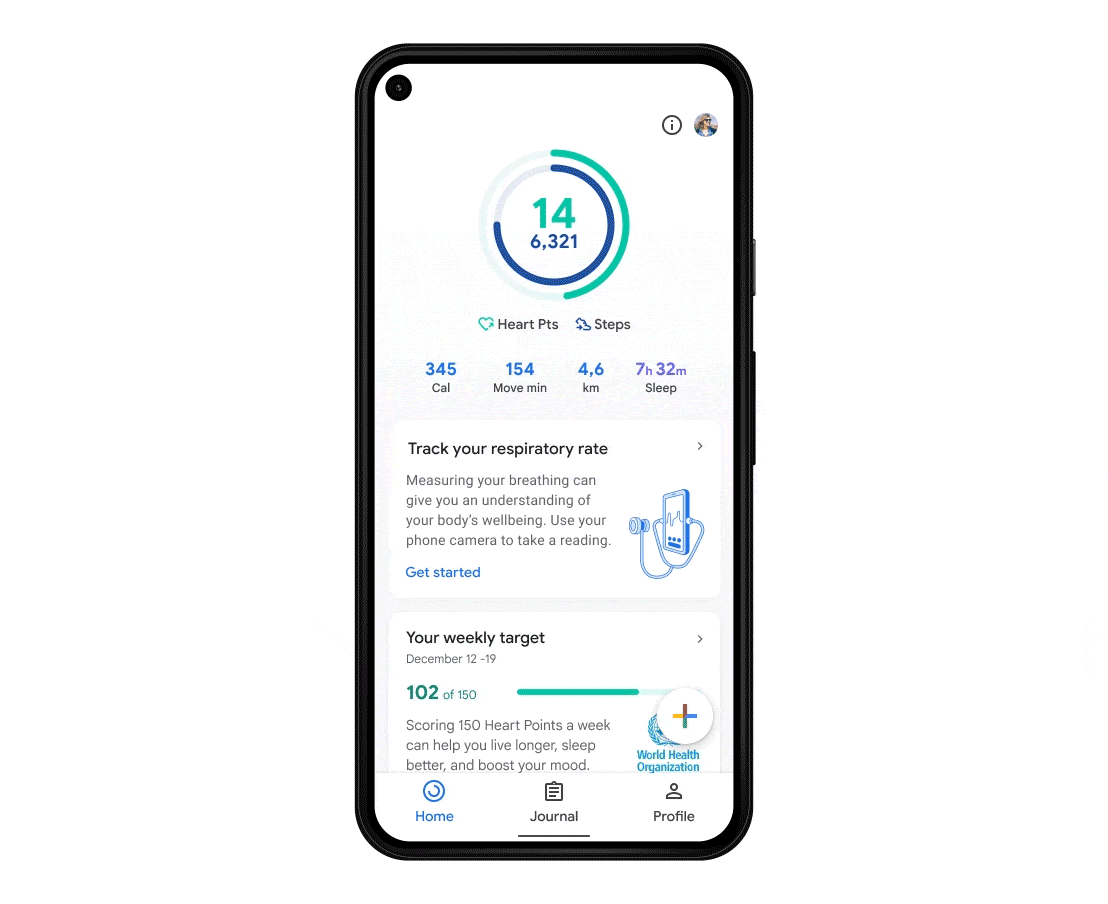 Google shared that it went the extra mile to ensure the respiratory test's effectiveness and accuracy via Google Fit. The tech giant also assures that the tool would work seamlessly for any age, shape, gender, and skin tone.
As promising as the tool looks, there remains a question about how accurate it stands in front of regular testing devices used by medical professionals. For a proper medical diagnosis, it is always recommended to get the tests done via professional medical practitioners as they know how to translate the data collected.
At first, the Google Fit tool would arrive on the Google Fit app in Pixel devices along with the much-awaited features drop. And gradually, Google shall roll this feature for other Android devices.